I found out about this project through Yoga Journal - and I had to post it here because this photography is absolutely stunning:
THE DARSHAN PROJECT, an ambitious work in progress from New "Vork artist Manjari Sharma, features the Sanskit word dar shan, meaning "vision" or "view." In this case, says the Mumbai-born Sharma, the term can be denned as "an experience that ignites an understanding of the spiritual realm." Her goal is to install nine four-by-five-foot prints of meticulously staged photographs of Hindu deities in a gallery, along with text, incense, lamps, and taped invocations. It is an enormousand expensive- task. Dozens of craftspeople need at least four weeks and require elaborate sets, jewelry, and prosthetics to create each photograph. (Yoga Journal, March 2013 issue)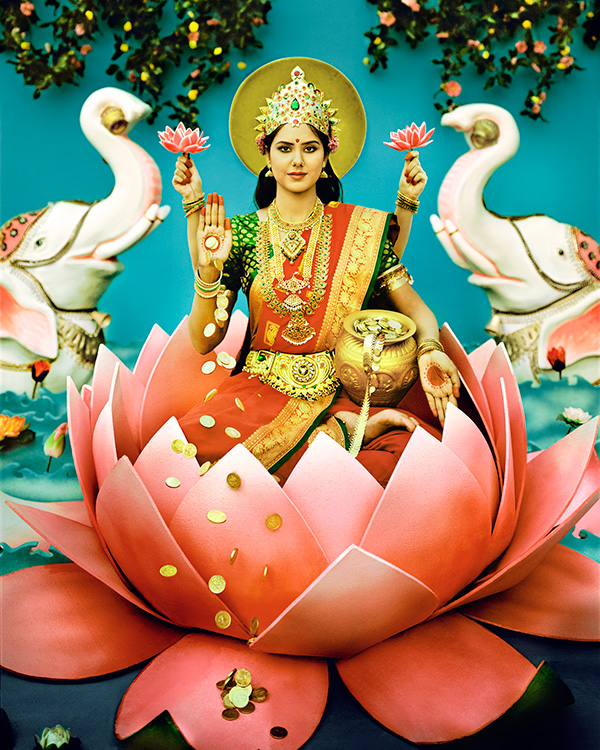 "Maa Laxmii", by Manjari Sharma
Initial funding for this project was raised through Kickstarter, and Sharma is now selling prints on
the Darshan Project website
to raise further capital in order to continue this gorgeous series.